Tennessee ABC Server Permit & TIPS Certification
Both Certifications in One Class for one Low Price!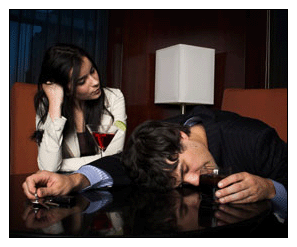 The State of Tennessee requires all servers and bartenders who serve alcohol to attend an approved responsible alcohol program and receive a State-issued Alcohol Beverage Commission Server Permit. This permit is good for 5 years. The State of Tennessee has not approved online ABC training.
Our ABC trainers are approved by the State of Tennessee and upon successful completion of the 5 hour ABC class you will be able to receive your ABC Server Permit from the State of Tennessee.
The Professional Bartending School is the only local establishment offering the TIPS Program, (Training for Intervention ProcedureS), the global leader in education and training of responsible alcohol service. TIPS is recognized worldwide and has trained over 4 million participants over the last 35 years.
We are the only independent TIPS  trainer in Tennessee offering classes to the public. The State of Tennessee requires you to have an ABC server permit. Why not choose a program that is recognized worldwide; you never know where the world may take you! You will get your certification results right away so you can get your ABC Server Permit ASAP.
TIPS has granted the Professional Bartending School/Tennessee ABC Classes LLC the only trainers in the State of Tennessee to report results immediately. Our company has been training students in responsible alcohol service in Tennessee since 1992.
Very few trainers in Tennessee have our experience and expertise. In addition, Professional Bartending School has been one of the top Bartending Schools in the country for over 25 years and has won the prestigious "Bartending School of the Year" award nationwide 13 years in a row. Learn in a fun bar environment.
Get your ABC Server Permit and TIPS Certification for the Same Price
The TIPS Program is recognized globally. By attending the TIPS Training class you not only receive your required 5 year TABC Server Permit card, you'll also receive the official TIPS Certification Card. This will allow you to bartend anywhere in the country in case you decide to move and also looks impressive on your resume. 
The TIPS course is not a boring program of just reading out of a manual and taking an exam. The program uses interactive videos and role playing that make classes fun. TIPS is the premiere program in the country and many hotels and restaurants require their employees to attend TIPS training.
Go with a program that the Hotel and Restaurant industry trusts and add TIPS Training to your credentials. Instead of attending a program developed primarily for Tennessee why not attend a training program recognized nationwide? 
Steps to Receive Your ABC Server Permit:
We Now Have 3 Methods to Register for the ABC Class:


A. Pay online by PayPal - No PayPal Account is needed. We accept all major credit cards.
B. Call us and register at 615-885-5800 and pay by credit card over the phone.
C. Visit our school and pay in person by cash or credit card. Hotels/Restaurants may us a business check if needed.
Attend and successfully complete our Tennessee ABC-approved 5-hour ABC Server License Class
We will report your completion score and personal information directly to the state ABC office
Fill out your ABC Server Permit application here at the school and we will notarize it for you
Take the completed, notarized application to the nearest ABC office and they will review it and issue your ABC Server Permit (ABC License)
The State of Tennessee charges every applicant a $20.00 processing fee. Be prepared to pay that when submitting your application.
The state-fee is not included in your $70.00 payment to us for your class. The $70.00 does include all class materials and receiving your TIPS Certification Card.
You will be able to go online to print your TIPS Certificate after completion of the course. You will be able to show employers that you are not only TABC Approved but TIPS Certified, as well.
Read our Frequently Asked Questions below for answers to most of your questions.
Upcoming ABC Class Schedule:
| | | | | |
| --- | --- | --- | --- | --- |
| Day Class |  Time Held |   | Night Class | Time Held |
| Fri - January 5th | 10am - 3pm |   | Weds - January 3rd | 6pm - 11pm |
| Sun – January 7th | 10am - 3pm |   | Tue – January 9th | 6pm - 11pm |
| Fri -  January 12th | 10am - 3pm |   | Tue – January 16th | 6pm - 11pm |
| Sun  January 14th | 10am - 3pm |   | Tue – January 23rd | 6pm - 11pm |
| Fri – January 19th | 10am - 3pm |   | Tues  – January 30th | 6pm - 11pm |
| Sun – January 21st | 10am - 3pm |   |   |   |
| Fri – January 26th | 10am - 3pm |   |   |   |
| Sun – January 28th | 10am - 3pm |   |   |   |
 
Bar Owners and groups: You may purchase as many classes as you need by changing the quantity of classes to what you need. Be sure to include your phone number and we will contact you quickly to get the names of your attendees and class dates for each one!
Enroll securely online using PayPal. No PayPal account is needed. All major credit cards are accepted.
ABC Server License Only $70.00
Please enter your preferred class date and telephone number below and click on the "Pay Now" Button!
We hold ABC classes each week and our classes are available to the public. You DO NOT have to be a bartending student to take the ABC class. Simply call us at the number above to register for the class you want. We are now offering online registration for the class.
Thousands of bartenders and alcohol servers in Tennessee have taken their ABC Server Training from the Professional Bartending School in Nashville. We believe in teaching a high quality program and have chosen the Aim to Serve program. It is approved by the State of Tennessee Alcohol Beverage Commission.
Read our Frequently Asked Questions below for answers to most of your questions.
Frequently Asked Questions About the ABC Class
(Q) How Much Does it Cost?
(A) The ABC class costs $70.00 and is paid to us when registering. You may pay by (1.) Enroll Online above using the "Buy Now" button. (2.) Call us at 615-885-5800 and pay by credit card over the phone. (3.) Visit the school in person and pay by cash, business check or credit card. Upon successful completion of our ABC class, you must take your permit application to a state ABC office and apply for your ABC permit. The State of Tennessee will charge you an additional $20.00 as a permit application fee.
(Q) How Often are the Classes Held?
(A) We hold ABC classes approximately once a week. Class dates and times are published on this page.
(Q) I Own a Bar, Restaurant or Catering Company. Can I Sign Up a Group of My Staff Online?
(A) YES! Simply change the quantity on the first page after you enter the class date and phone and click the "Pay Now" button. You may change the quantity to the number you need and click on the "update" link. Don't worry if the total number will be in multiple classes. We will contact you quickly after you sign up using the phone number and/or email you entered and get the names and dates of your attendees.
(Q) Why Do I Have to Register? Can't I Just Show Up?
(A) You must register for the class and prepay the amount when registering. We limit the size of the ABC class and classes fill up quickly. Walk ups on the day of the class are possible based on availability. Make sure you arrive 30 minutes before scheduled class time and bring $70 in cash or a credit card to pay for your class. If the class is full, we will have to turn you away. Course rules dictate the number of students allowed per instructor.
(Q) Are There Any Charges for Materials or Hidden Fees?
(A)No! The $70.00 covers all class and materials costs. You will have to pay the State of Tennessee $20.00 when you apply for your card. This fee is separate and charged to every student from any trainer by the State of Tennessee.
(Q) Can I Sign Up and Pay Online?
(A) YES! We now offer payments online using PayPal. Simply click on the "Buy Now" button above and you may register for class by paying online with any major credit card or a PayPal account. Once you pay online, we will contact you by phone and email to confirm your class. Please provide your cell phone number when registering so we may reach you.
(Q) Can I Pay by Cash or Check?
(A) YES! Simply visit the Professional Bartending School of Nashville during business hours and you may pay by cash, or business check. For directions to our school, visit our directions page.
(Q) Can I Take the Class and Get My ABC Server Permit If I Have a Felony Conviction?
(A) The State of Tennessee Beverage makes that determination. You may take the class from us, but the Tennessee ABC says you will not be eligible for a server permit if you:
Have been convicted of a felony within the previous 4 years;
Have been convicted of a misdemeanor or a felony relating to the sale of alcoholic beverages, beer, schedule 1 or 2 controlled substances, any sex-related crime, or embezzlement within the previous 8 years;
Have had your server permit revoked within the previous 5 years;
Have had ownership interest in the previous 8 years in an establishment which has had its license revoked.
The felony information above is provided by the Tennessee Alcoholic Beverage Commission. Professional Bartending School can not be held responsible for the accuracy of this information or any future changes made by the Alcoholic Beverage Commission on their requirements to obtain an ABC Permit.

All Students must arrive 30 minutes prior to scheduled class times. We do lock the ABC class doors 10 minutes before scheduled class time. If you get locked out or miss your ABC class there is a $20.00 rescheduling fee. THERE ARE REFUNDS ISSUED FOR THE ABC CLASS!! NO EXCEPTIONS!!

Please call us at (615) 885-5800 if you have any questions or to register over the phone!